Prayer is a powerful and wonderful faith discipline that anyone can participate in. It is a practice that people all over the world engage in, regardless of their religion, background, age, or financial status. As Christians, we are called to pray and seek a deeper relationship with God through prayer.
Prayer is simply an invitation from God to join Him in a relationship of communion. It is an opportunity for us to share our hearts with Him and to listen to His heart. Through prayer, we seek to know His will and to do His will.
As we pray to God, we are reminded of the words of Jesus in Matthew 18:3: "Truly I tell you, unless you change and become like little children, you will never enter the kingdom of heaven." We are called to approach God with the same humility and trust as a child.
There are many misconceptions about prayer, but the truth is that prayer is a personal and intimate conversation with God. It doesn't require any special skills or education. It is a discipline open to everyone, regardless of background or beliefs.
Here are some beautiful truths about prayer:
Prayer is simply communion with God. It involves our entire selves with God, and it is a two-way relationship with the greatest friend ever.
Prayer can be done anywhere at any time. There is no rule as to where or when prayer can happen.
Prayer doesn't have to be perfect. God understands our hearts and words, and there are no perfect words to pray to Him.
Prayer can also be silent. We can sit in silence and pray from our hearts, and God understands our thoughts and emotions.
We can have written prayers. We can write our prayers in a journal and wait for a response from God.
Prayer is intentional. We should find a quiet place to pray where we won't be distracted.
As we cultivate a time of prayer in our lives, we are reminded of the words of James 5:16, "The prayer of a righteous person is powerful and effective." Through prayer, we can experience the power and presence of God in our lives.
So let us approach prayer with childlike faith, knowing God wants us to come to Him. Let us cultivate a time of prayer in our lives and experience the joy and peace that comes from communion with our Heavenly Father.
As you regularly practice prayer, you will find it easier to talk to God and hear His voice. You will experience the peace and joy that comes from being in communion with our Heavenly Father. Remember, prayer is not about perfection but having an honest and open heart before God.
Featured Photo by Timothy Eberly on Unsplash
---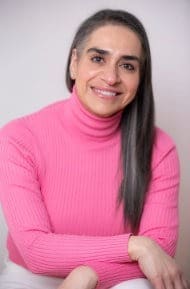 Today's post was written by Ruth Hovsepian. You can read more about Ruth on our Guest Author page.